10 Of The Coolest Opening Credits
Imagine yourself watching a movie in the cinema. You have just sat through all the trailers and the film is ready to begin. The opening credits roll in and the opening scene of the film you have chosen is boring, you just wanna go to sleep.
The opening scenes of any film is very import. First impressions make the viewer predict if what they're watching is worth their time. Here I honour 10 cool film introductions, and judging by my list, Quentin Tarantino is the master of first impressions.
NOTE: Click the film title to see the opening scene on YouTube in a different window.
David Fincher seems to appreciate a great title sequence. This is a very basic concept yet it's brilliantly executed with some breathtaking cityscapes.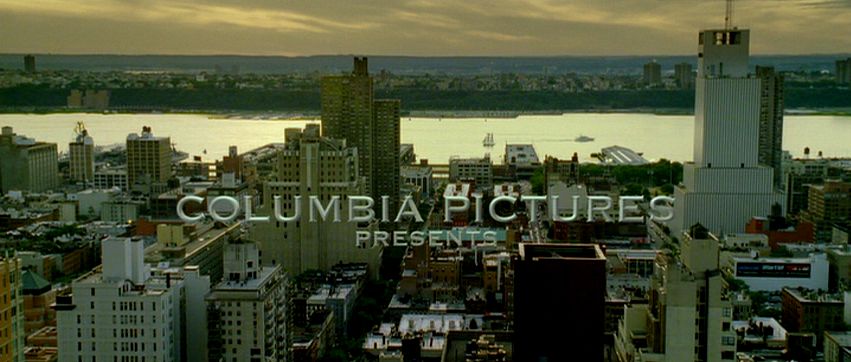 The opening scene of Trainspotting prepares you straight from the get go of what you are about to witness, and features that infamous voiceover from Ewan McGregor, "Choose a life, choose a job, choose a career, choose a family, choose a fucking big television."
Shot entirely in black and white, opens with Uma Thurman's bloody face, an intimate monologue, a startling revelation, and a gun shot. Talk about setting the tone.
David Cameron's Terminator sequel begins in 2029, with machines dominating the landscape, it ends in a blazing inferno with those famous bass drums building and a whispering voiceover builds intrigue throughout.
An excellent Saul Bass inspired opening title sequence, perfectly accented with Chris Cornell's title song "You Know My Name," allowed James Bond to return to the silver screen in style.
The dialogue is wonderful, the performances are great, the soundtrack kicks ass, and this scene also has some great black humor added to the mix. But what we all remember is those immortals words, "Any of you fucking pricks move, and I'll execute every motherfucking last one of you."
When a movie has as much hype as The Dark Knight, it better get people interested fast. Thankfully, Christopher Nolan provides with this insane look at one of the Joker's bank robberies. 
What makes the Raising Arizona opening scene stand out, is it could quite easily stand alone as a short film. It sets the tone of the film perfectly and doesn't bog you down with a boring back story. It is also rounded off with a very fitting score by Carter Burwell.
Without a shadow of a doubt, the greatest title sequence ever put together. It has to be seen to be believed.
The daddy of them all. The soundtrack is perfect, the dialogue is excellent, the voiceover from Steven Wright rounds it off, it's just a straight up cool introduction to an amazing film.
Overrated Films - Part One
Here are 4 films I personally believe to be overrated. I'm not saying they are bad films, or suggesting you should in anyway stay away from these films, am just personally saying I just don't think they are as good as they are made out to be. By the way, I haven't put them in an order.
Here goes…
GOODFELLAS
Directed by Martin Scorsese
Firstly, I like this film a lot. It's a brilliant film.  But in my opinion, it isn't Scorsese's best film, a tag it is often given. It doesn't hold a candle to the intensity of Taxi Driver or the beautiful imagery of Raging Bull. Scorsese has this reputation, a false one, of being a "gangster film" director. Out of the 22 feature films Scorsese has directed, 3 of them are gangster films (Goodfellas, Casino and Mean Streets). For me Goodfellas is a little predictable, and standard when it comes to the gangster genre, and that isn't a bad thing. It just doesn't measure up to Scorsese's other real, gritty, in your face slices of gangster life. Goodfellas is too polished, too perfect. With Mean Streets, Scorsese made a big noise in cinema. His style was a breathe of fresh air, it gave us the arrival of Robert DeNiro as Johnny Boy and for me Harvey Kietel's best performance. With Casino, its brash, its big, it loud and it's violent. But most of all it feels very real. A geniune snippet of mob run casino life. Casino also has great performances from DeNiro and Pesci, but Sharon Stone steals the show. Watch Goodfellas, but if you have the choice watch Mean Streets or Casino first, then you'll see what I mean.
FERRIS BUELLER'S DAY OFF
Directed by John Hughes
It's one of them films you always see the DVD of in any shop you go into. (American Gangster is also the same) So the fact that I always see it put me off ever buying it. I'd heard loads about it being cult classic comedy, blah blah, then one night I noticed it was on TV. I decided I'd give it a go. Even if it was rubbish, I wouldn't turn over. So, I watched the whole movie. Didn't think it was great, but at the same time didn't think it was awful. Just average. The problem I have with it is, it's not funny. For a comedy thats bad. The Ferrari bit is suppose to be the funniest/shocking bit and it wasn't either really. Maybe am being harsh, it probably was shocking when it first came out, but its definitely not funny. You see it coming 5 minutes before it happens. Also the scene when he sings in the parade, bad.
THE DARK KNIGHT
Directed by Christopher Nolan
I know people who went to watch this film four or five times at the cinema. I couldn't even make it through one viewing because I feel asleep. The middle part of the film is  boring. The opening scene is one of the best opening scenes to a film I've seen in years, potentially ever. It sets you up expecting more of the same throughout. But it doesn't deliver. Christian Bale as Batman is laughable. His Batman voice is bad, very bad. The only shining light is Heath Ledger. It is a career defining performance, and he did deserve his posthumous Oscar for Best Supporting Actor.
STAND BY ME
Directed by Rob Reiner
I only recently watched this film. I had wanted to watch it for years, but never got round to watching or never saw it to buy. When I did finally get round to watching it I felt a little robbed. "Was that it?" I found myself asking. I don't know whether I was expecting too much or what, but it didn't feel like a classic. It felt pretty mundane to be honest. The performances where fine, the overall look of the film is fine, I just think the script lacked a bit of substance. There are odd funny quotes here and there and bits where you chuckle to yourself a bit, I don't know this film just kind of passed me by.